Secondary Teachers
Adam Neblock
MYP Humanities Teacher
double-major in history and education Northland College
He's amazed by the route he has taken to arrive here. After graduating with a double-major in history and education in 2007 from Northland College, he considered teaching internationally. He did that by being a Peace Corps volunteer in Georgia and Albania, where he met his wife in 2009. Post-Peace Corps, he taught at an international school in Albania for two years, starting that school's first Model UN group. Their next adventure found them in India, where he and his high school cohort upped Model UN expectations and organized their first two national MUN conferences. His next step brought him to Paraguay where he taught Advanced Placement (AP) World History and AP Comparative Government. Now Adam is excited to be teaching internationally again. Teaching IB and being in specifically in Chengdu were both immediately attractive. "Mr. Neblock and his wife, Eriona, look forward to living in Chengdu and working with excellent colleagues at CMIS!"
Charles Henry
Head of English
Johns Hopkins University/M.A./Literature
I am from a region in America commonly referred to as the Mid-Atlantic Seaboard. I grew up in the city of Baltimore, about 40 miles north of Washington DC. I earned a bachelor's degree at Mount Saint Mary's University, the oldest independent Catholic university in the US. Later I earned a master's degree from the mighty and august Johns Hopkins University. I also completed language study at The Defense Language Institute, in Monterey, California, and at The Dante Alighieri Language Center in Siena, Italy. I served in the US Army, and I owned a small business. I organized public health events on American Indian reservations. I have contributed articles, stories and poetry to several publications. I have performed in and directed many stage productions.
I have eaten cabbage and cherries for breakfast in Moscow. I have hiked The Inca Trail between Cuzco and Machu Picchu, and I have driven – in blissful solitude - the 4000 miles between Fairbanks, Alaska and Baltimore, Maryland. I have been fortunate enough to lead a colorful life, and the experience I am most proud of is my two decades of service teaching English in the crucible that is a high school classroom.
Those of us who hear this calling do more than help students think and discover; we help boys and girls become men and women. That is noble work.
Kim Kelly
Middle School Science Teacher
Western Governors University/Master/Science Education
I am a veteran science teacher of 15 years. My first 11 years were spent teaching middle and high school in the United States. I have spent the last 4 years in China teaching EFL science, AP, and IB MYP science. In 2004 I received my Batchers degree in science education from Clarion University of Pennsylvania, in 2010 I received my Masters degree in science education from Western Governors University. Through these two programs I am certified to teach: Biology, Environmental, General Science, Earth and Space, and Geology.
Leon Varga
Head of Math
University of Waterloo, Canada/Bachelor of Mathematics/Applied Mathematics
Queens University, Canada/Bachelor of Education/Education
I was born in Romania, but moved to Canada when I was only 3 years old. As the oldest of 12 children, in a sense, I have always been a teacher. I studied Math at the University of Waterloo and Education at Queen's University. I have taught math for the past 14 years at schools in Canada, Malaysia, Brazil, and China. I love travelling and exploring new places. I believe that we must train both our mind and our body so that we are both mentally and physically healthy.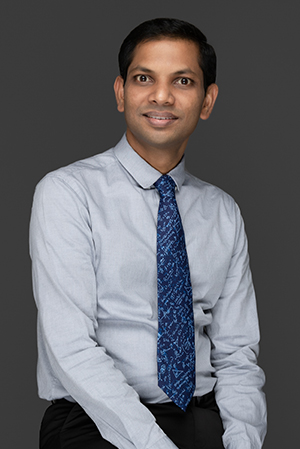 Murali Kamidi
DP Physics Teacher
Jawaharlal Nehru Technological University/Bachelor/Mechanical Engineering
I am a mechanical engineer by education. My teaching career started with preparing students for Mathematics and Physics sections of India's version of 高考 (called the IIT JEE). This is my 18th year teaching physics, and the 8th teaching IB Diploma courses.
I believe our lives are made of just two measureable things – time and energy – both limited resources. I invest them in learning (and teaching) as I find them to be perpetual sources of happiness.
Jack Penn
MYP English Teacher
University of Dundee/M.A/Philosophy
I come from the country of Northern Ireland, within the United Kingdom. I studied Philosophy as my major at Dundee University with politics as my minor. I feel these subjects and my experience in them have helped develop my own language as well as my ability to teach others.
I've worked at numerous training centers and public high schools across Chengdu since moving here in 2016 and have received training in both teaching and testing students for IELTs.
I love football, have my own team in Chengdu and look forward to helping whichever Meishi football team I can to the best of my abilities.
Joseph Hake
DP History Teacher
BA in History, Barat College
MBA in Global Management, Thunderbird School of Global Management
He has 7 years experience with teaching and education management, and has lived in China for nearly 15 years. Beside China, Joseph has also lived in North America, Africa, and Southeast Asia. He has a strong interest in world history, and is knowledgeable about a broad range of historical topics, making a great fit for teaching IB. In his spare time, he enjoys nature, and loves to camp, hike, and take photographs of wild animals.
Samuel Louis Bandy
MYP English teacher
Northern Illinois University/ Doctor of Education
The University of Southern Mississippi/M.A.T.L./TESOL
Northern Illinois University/M.A/:Spanish Literature
I am from a small American town outside of Chicago. I grew up in Chicagoland and have lived in other places as well including New York City. I earned both a master 's and a bachelor's degree in Spanish from Northern Illinois University in the US. I also have a master of arts in teaching languages from the University of Southern Mississippi in the U.S. and am finishing my doctorate degree in education from Northern Illinois University. I have taught at Colegio Alberto Einstein, an IB school, in Quito, Ecuador, and for the New York City school system. Over the years, I have established and developed teacher training and language programs for organizations in the U.S. and in China. I truly enjoy teaching in IB schools because of the globally-focused education that students receive.
I have been lucky enough to have lived in Mexico and Ecuador where my passion for living internationally was born. I have been to China 12 times over the last 3 years, and every trip that I have made to your country has given me new insight into the world. My experiences in the Americas have allowed me to gain a glimpse into cultures influenced by the Aztec and Incan cultures while my trips to Europe have allowed me to learn more about Medieval, Roman, and Turkish cultures. After almost 19 years in education as a teacher, administrator, and program designer, I find that teaching in PYP and MYP programs are the most rewarding experiences for me.
Sergio Gomez
MYP English teacher
BA and MA in English Language with a minor in Spanish at the University of Barcelona (UB).
MA in Euroasian International Trade at the Autonomous University of Barcelona (UAB).
Master's in Education, teaching languages to multilingual learners, Moreland University.
I have lived in China for 12 years, 10 years in Chengdu and 2 years in Beijing. I obtained my Spanish teaching license (CAP) in 2003, and I finished my American teaching certification in 2020. I am passionate about both teaching and learning languages. Extensive traveling and intensive schooling opened for me the doors of English, German (Language level, B2, one year in Frankfurt am Main, Germany, as an Erasmus exchange student), French (Language level, B1), and Chinese (Language level, C2, 1-year Language Course in Advanced Chinese at 北京大学, Peking University and a 1-year language Course in Advanced Business Chinese and Logistics at 对外经贸大学,UIBE, sponsored by a scholarship granted by the Spanish Official Credit Institute (ICO)).
Thomas beamish
PGDE Bangor University
BA University of Central Lancashire
I have 10 years experience teaching, and I have lived in China more than 6 years. I am originally from the UK, and besides having taught there I have also worked in the Middle East and Eastern Europe. I find my international experience and viewpoint is an ideal fit for IB teaching. In my free time, I enjoy skiing and losing to my wife at chess.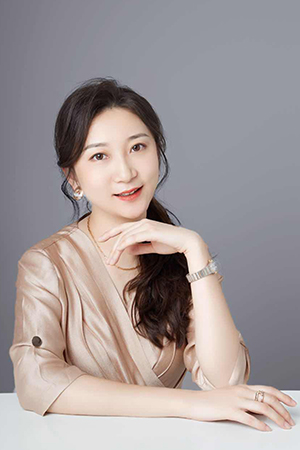 Sylvia Chang
IB-DP Biz & Mgt Teacher
Master's Degree - University of Queensland – Double major Finance and Accounting
I studied Finance and Accounting as my postgraduate major in Australia. Before that, I revived my bachelor's degree in Sichuan University on English and Teaching Chinese as a Second Language. All the areas I studied showed me different perspectives of the world. And finally I choose teaching Business and Management as my career is because I believe the reason behind the business world will help our next generation a lot under the context of globalization. I love to spend time with my students. And I am so grateful to be part of the CMIS community.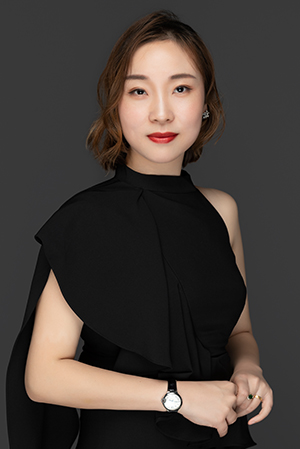 Yijing Ding
Master of music from International University college of Twintech, Major in Music Education
Bachelor of music from the Southwest University, Major in Music Performance.
Since young I have the passions on music and learning different instruments, and now music is my life long career. Within years of music education in Meishi, I realize that music is not only a skill, but also bring lots of fun and confidence to the students. I love to spend time with my students, and I am so grateful to be part of the CMIS community.
Linda Guo
Master's Degree – SiChuan University
I graduated from Sichuan Normal University majoring in Chinese literature. Then I earned my Master's degree in Teaching Chinese As Foreign Language at Sichuan University. I have taught Chinese for the past 13 years at schools in Beijing, Madrid(Spain) and Chengdu. I enjoy teaching students of different grades and levels and being with them. And I love to make an exciting, dynamic and fun classroom where students to see and feel the beauty of different language and culture, learn and be able to perform at the highest levels of their own abilities.
Besides being a enthusiastic educator, I like reading, travelling and experiencing different cultures. I am very fortunate to be a part of the CMIS community.
Alisha Gong
MYP design teacher
B.S.Education in applied electronic technology-China West Normal University
From my major study, I have professional teaching skills and electronic application knowledge.I like to approach the fangle, and I think exploration and reflection are the purposes of design. In design classes kids can do lots of things, what i can do in the classes is guiding students to develop their creativity, making them feel happy in the process of learning.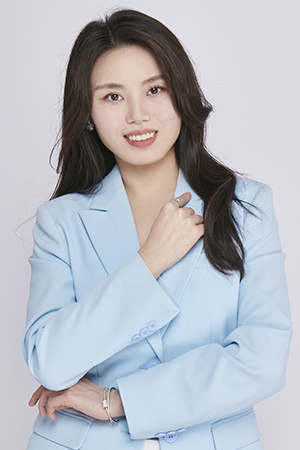 Monica Gao
Monica Gao, DP Economics teacher
Xiamen University/M.A/Finance and Economics
Certified IB Economics, AP Economics, and TEFL teacher
I received my master degree in Finance and Economics from The Wang Yanan Institute for Studies in Economics at Xiamen University. During my tertiary education, I was an exchange student at the University of New Mexico in America and Frankfurt University in Germany. After graduating in 2016, I became a teacher. Earlier in 2020, I went to Australia for a short period of study and it further developed my love and passion for teaching. I love teaching and enjoy the time being together with students. Also, I highly appreciate the IB education philosophy. I hope all my students can learn happily and develop holistically in my class.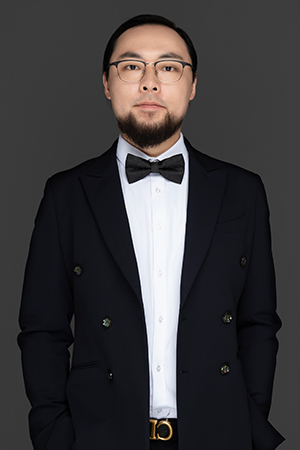 Jerome Huang
Art Teacher
Sichuan Fine Arts Institute, China/M.FA./Oil Painting
Sichuan Fine Arts Institute, China/B.FA./Fine Arts
Jerome Huang, born in Chongqing, graduated from the Department of Oil Painting, Sichuan Institution of Fine Arts, Master of Arts. His works exhibited in Chongqing Art Museum, Chongqing CAEA Art Museum, Shenzhen Guanshanyue Art Museum and other art galleries. His work published in " The Art Album of Dimensional Difference" (published by Chongqing Publishing House), and other 19 works and 1 academic article were published in professional periodicals.
He worked in Chengdu No.2 Middle School, Sichuan University of Science and Engineering, and obtained the University Teacher Qualification Certificate in 2006. Now he is teaching IB MYP Visual Arts in IB Department of Chengdu Meishi International School.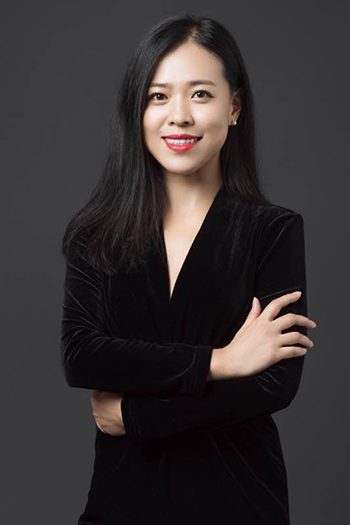 Shuyin He
DP chemistry teacher
B.A Chemistry -Sichuan Normal University
I was born and grew up in Chengdu. Before I came to Chengdu Meishi International school, I taught honor chemistry and AP chemistry in the International programs in Nanjing and Shanghai 's Public schools.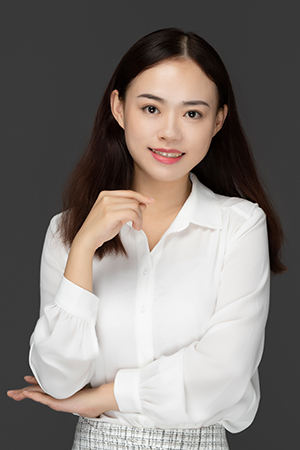 Anita Huang
DP Chinese B &Mandarin ab initio teacher
M.A. Master of Teaching Chinese to Speakers of Other Languages-Fudan University
I had several interships when I was still a post-graduate student ,worked as an editorial staff in Communication and Media Dep. in American International Assurance in 2013.
I also worked in two IB schools and one private university in Poland from 2014 to2015,I taught Chinese A of IB Program and also arrange cultural exchanges .I love to teach students from other cultures and promote cultural diversity.After I came back from Europe ,I chose to stay in Meishi .I am very grateful to teach students here who bring happiness to me everyday.
Zhifan Hou
HS Chinese Language/TOK Teacher
Harbin Normal Univeristy, China/B.A./Chinese Language and Literature
Motto of education: As a teacher, I'm like a noiseless cow because my value is being needed.
Luo li
Visual art teacher
Master of Art from Florence Classical Art Academy, Major in Visual Art.
Bachelor degree from Soochow university . Major in Landscape Architecture.
National Consultant Psychologist Grade 2.
My works have been exhibited in galleries in China, Italy and Norway. I also work with artists from all over the world and curated many exhibitions to show their works in China and Italy. I love creating art and have passion in art education as well ! I am very grateful and excited to be part of CMIS community.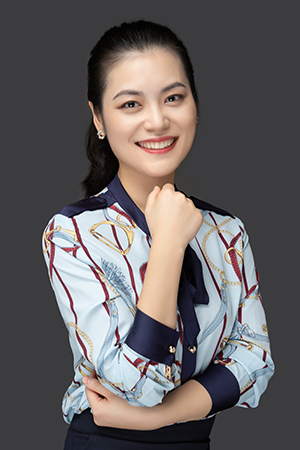 Carrie Li
B.A. Chinese Language Acquisition-China West Normal University/State University of New York
M.A. Linguistics and Applied Linguistics - Southwest University
I was born and grow up in Chengdu. During college I went to the US for 1 year learning and teaching. Before I came to Meishi,I worked as a teacher in Southwest University for 3 years. In 2015, I returned to Chengdu and began to teach CLL at Meishi where I learned how fun it is to work with middle school students. Reading literature works with the students is an amazing experience.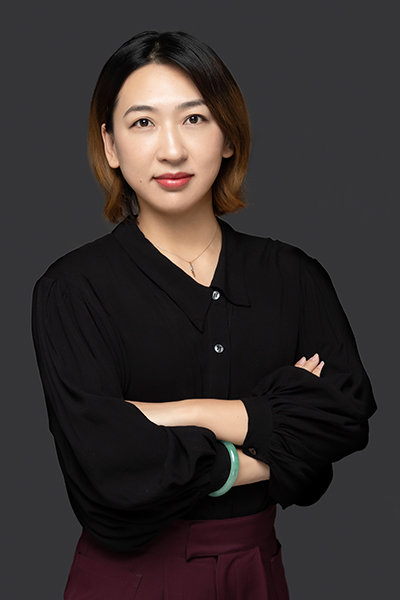 Walter Pan
11th &12th Grade English TOK teacher
English education — Sichuan Normal University
I have been teaching English for 31 years. Four years ago, I joined in the IB programs. As a TOK teacher, I try to help my students improve their thinking skills and expressing skills.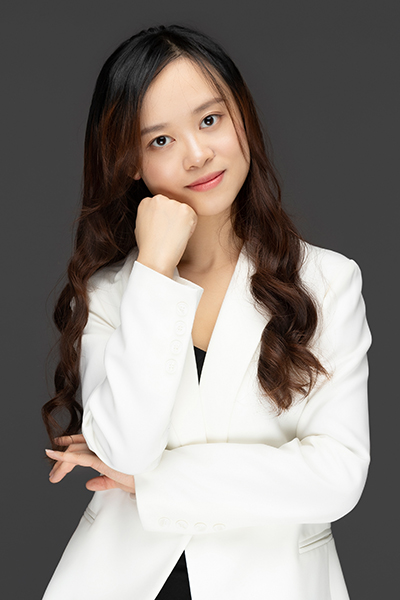 Luna Pan
M.Ed -The University of Hong Kong
B.A. Teaching Chinese to Foreigners of Other Languages- Huazhong University of Science and Technology
I was born and grew up in Sichuan. After finishing high school, I chose to have a look at the outside world. I went to New Zealand to teach intermediate school students after graduating from college. While doing Master course in Hong Kong, I visited local schools and had an internship in an international school. I have great passion for international education, and I am very glad to join Meishi.
Yan Ren
Chinese Language Teacher
Sichuan Normal University, China / B.A. / Chinese Literature Education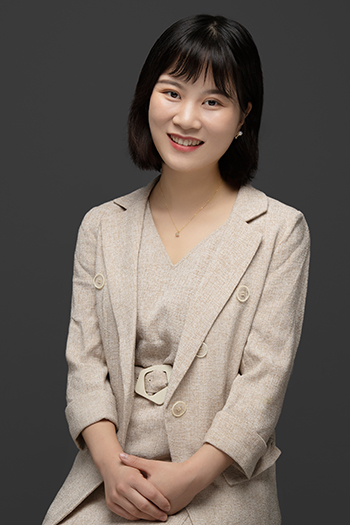 Claire Song
MYP humanities teacher, Master of World History from Sichuan Normal University.
I once worked as an intern editor in the Local Chronicles Office of Jinjiang District, Chengdu.After graduation in 2017,I taught in IB school as MYP history teacher.
I firmly believe that in addition to imparting knowledge, teachers should also give students full humanistic care.I am very happy to make progress with students and become lifelong learners together.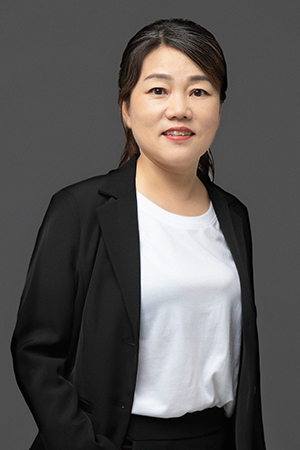 Jinfeng San
English Language Teacher
Xinjiang University, China/ B.A. / English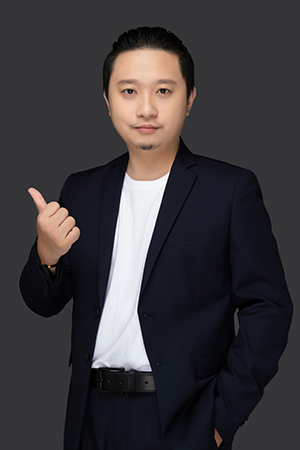 Tonny.Shao
Music Teacher
He learned from Chen wan, professor of sichuan music college, and Cai yibin, professor of sichuan music college. Member of jialing river chorus, tutor of NewVisual street dance studio, independent musician of Haitian music culture. He used to be the student activity instructor and art teacher in the moral education department of the international department of chengdu shude middle school. The teachers of CISCD school and music creative works, recording mixing and production of senior high school students. ECA's curriculum teacher.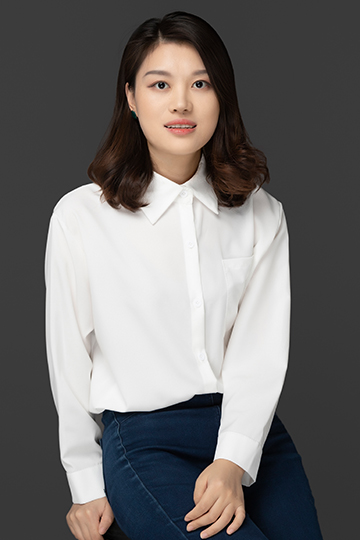 Lily Tang
DP Math Teacher
XiaMen universit Master of Science Degrees
XiaMen University Master degree in 2017, First-Class scholarship of XMU(three years)
I have three teaching experience in IGCSE and Alevel maths, served on tutor and deputy house master.
I have Coached and Led students in Maths competition- BmMT in Beijing which got Gold medal in team round, now I am also the competition coordinator in Meishi school
I wish all my students can enjoy maths lesson and learn some knowledge from me. You only live once, try your best to make your dreams come true, cheers!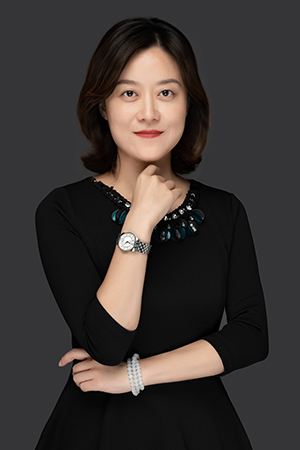 Maggie Wang
Math Teacher
Bachelor's Degree – Sichuan University
I have been teaching in international programme since 2009. And I have been teaching IBDP Math for about 10 years now, with 6 years experience as an IB examiner. I enjoy seeing those perplex faces become brightened with my help, and those students who start to show interest and determination in the subject, and meanwhile appreciate the elegance and power of Math. I like teaching in the IB programme, which does not only focus on academic grades but also "encourages students to become active, compassionate and lifelong learners". I think this is the goal not just for the teenagers, but also for the adults. I am very grateful to be a member of theIB programme at Meishi.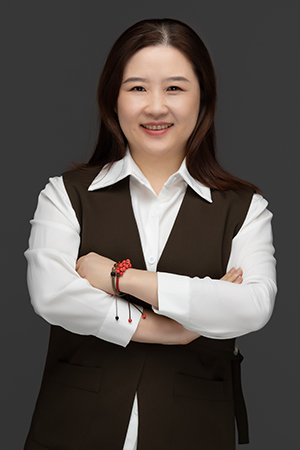 Sue Wang
MYP Math Group leader
B.S.Ed Mathematics education - Southwest University
Ten years of Chinese junior high school mathematics teaching experience and six years of MYP mathematics teaching experience. Experienced in successfully working with students and developing skills in students at all levels of achievement. Able to utilize creative skills to design and implement well- received lesson plans and program structure. Established learning environments which meet the emotional, intellectual and creative needs of students. Empathetic listener and persuasive speaker.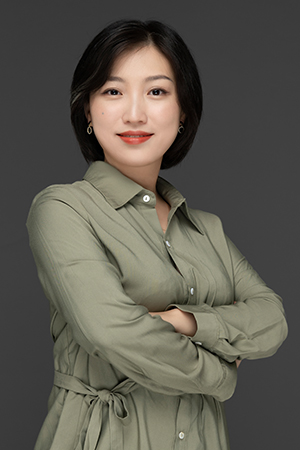 Emma Xu
2012 The First Prize in Demo Class Competition in Meishi International School
2011 The Second Prize in Lesson Plan Competition in Hi-tech Zone
2010 The Second Prize in Chengdu Demo Class Competition on behalf of Hi-tech Zone
2009 The First Prize in Demo Class Competition in Hi-tech Zone
Like every life-long learner, I am a work in progress. I earned a bachelor's degree in English Education at Xihua Normal University and I have been teaching middle school English since 2008. I have served as a year head, group leader and teaching mentor. Each experience has served to make me a more effective resource for my school. I believe in the strength of the IB learner profile and I try to emulate those equalities for my students. I am interested in literature and drama and the acquisition of languages. I travel occasionally, most recently to Japan. Every time I travel, I become more deeply aware of the beauty and interconnectedness of our diverse world.
Dave Xu
PE Teacher
New Zealand IGQ Golf College/Master/ Golf Coaching
Terresa Xia
Get Master's Degree in Analytical Chemistry from Southwest University.
Teaching MYP Science for 1 year in MeiShi International School.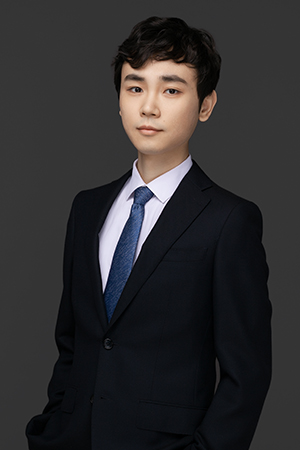 Yaotian Xiao
MYP Science Teacher
Kyushu University/Master/Micro-biotechnology
Xihua University/Bachelor/Biology Engineering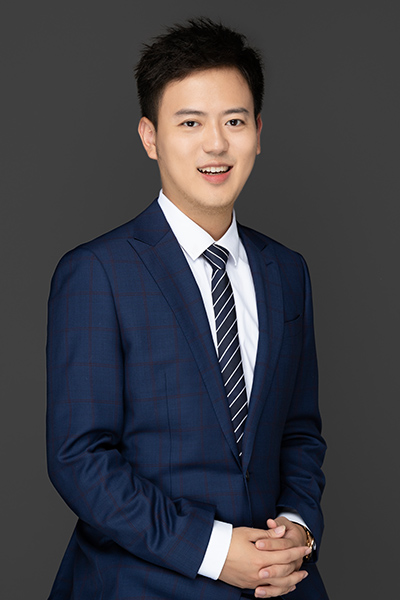 Hector Yu
9th and 10th design teacher
B.E. Computer Science and Technology-Sichuan Normal University
I was born and grew up in Sichuan,but my father is from East-North in china,so I can't speak a good sichuan dialect,but good at mandarin.I worked at Tencent for two years,It taught me how important it is to respect personality.Before I came to meishi,I have been engaged in children's programming education for two years.So I'm gonna teach some design in IT area to help students better adapt to the information society.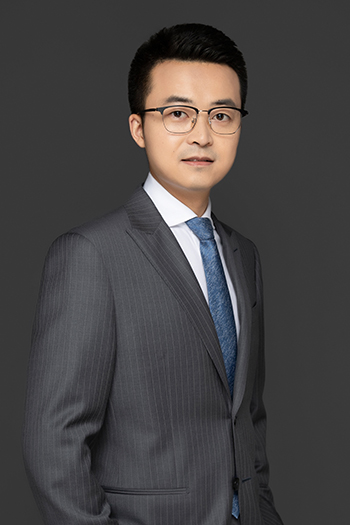 Stanley Yang
DP Chinese teacher
Sichuan University / master degree /teaching Chinese to foreigners as a second language
Graduated from Sichuan University with master degree of teaching Chinese to foreigners as a second language and bachelor degree of Chinese literature, having taught Chinese for 6 years.
The reason why I chose teaching as my career is that I have firmly believed that "great learning makes a teacher, moral integrity makes a model". I will devote my knowledge and passion to my occupation. With energy-putting, efforts-making and enjoyment-gaining, I am looking forward to witness the progress and development of my students.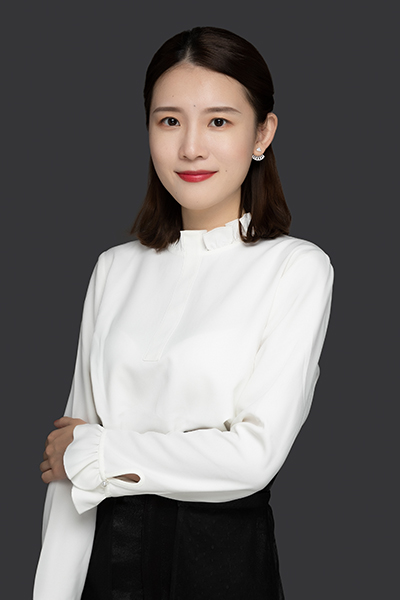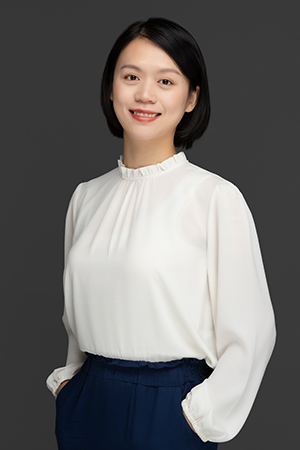 Phoebe Zhu
Science Teacher
Wuhan University, China / B.S. / Biology Science
I was born and raised in Chengdu. After graduating from Wuhan university, I got my teaching license as a high school biology teacher. Then, I taught biology in a Chinese school for three years.In 2008, I joined Meishi. I love the kids here and I am glad to see them learn and grow happily every day.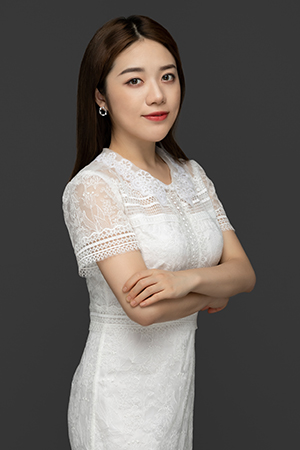 Vicky Zhu
I majored in Teaching Chinese as a second Language in Sichuan international studies university and got my master degree in Chinese language acquisition in Hongkong.Before coming to CMIS,I spent 3 months doing my internship in USA and took a part time job as a Chinese and English teacher in Shifang Yeyu Language school.Spending time with kids is wonderful for me and I am grateful to have the chance to spread Chinese culture.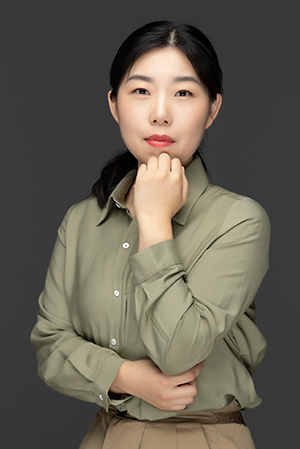 Rita Zhang
MYP Math Teacher
I have been teaching MYP Math for 7 years. From 2012-2015 I worked in an international school –WFLMS in shanghai. I taught Grade 6 and 7 for three years. I was the leader of Grade 6 in my last year in WFLMS.
In 2015, I came back to Chengdu, start teaching MYP Math in Chengdu Meishi International School. I love teaching and love the philosophy of IB.